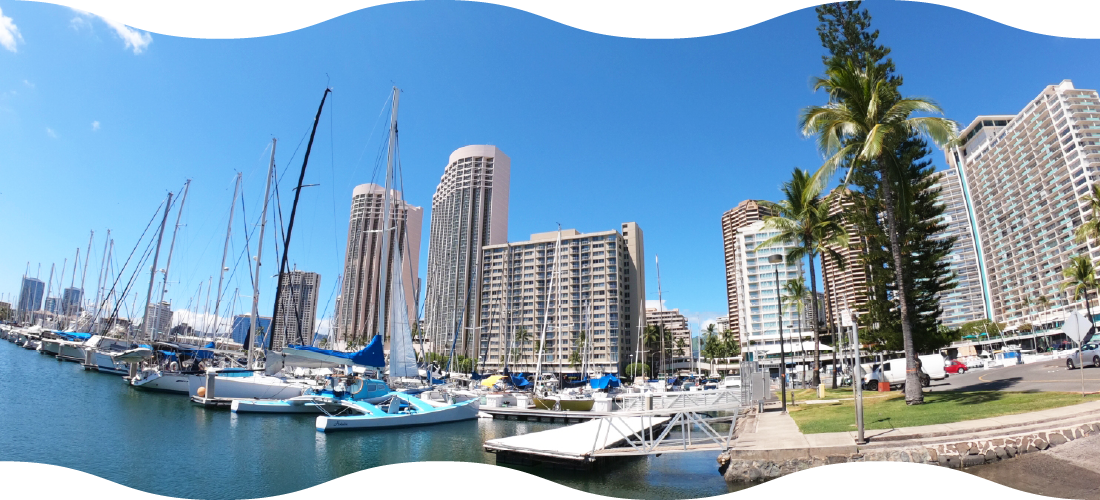 An experienced staff who is very familiar with the Hawaiian ocean will be here to help you make life long memories.
Breeze Hawaii, established for 40 years, offers a wide range of daily marine activities, utilizing decades of experience and our exclusive fleet of private boats.
With over 240,000 variety of customers ranging from beginners to veteran divers.
With beaming smiles, our staff eagerly awaits to ensure we create the most wonderful memories for all of you. We look forward to welcoming you!
5 Reasons why you should choose Breeze Hawaii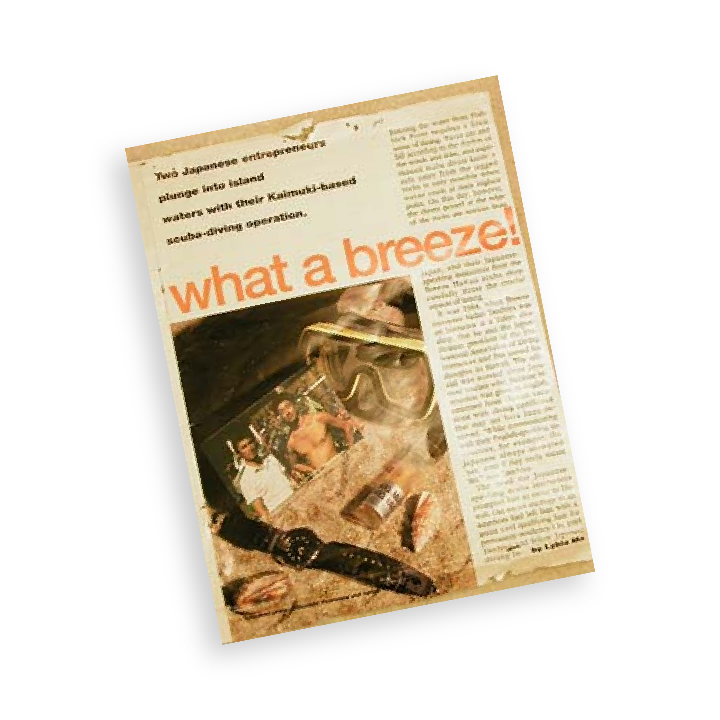 Point 1
An experienced Diving Shop with 40 years in the business!
Breeze Hawaii is a long-established dive shop that was started in 1983 by our two founders. Our original dream was to provide tourists and divers visiting Hawaii with the best and most authentic experience! Their accomplishments were even reported in an American newspaper in 1993.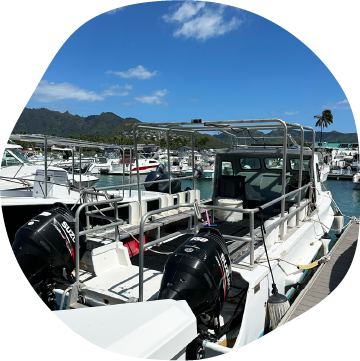 Point 2
We provide a personalized experience with our privately owned charter boats.
Breeze Hawaii owns 3 boats and operates tours catering to each and every customer's level and wishes! We will do our best to accomodate requests that are usually difficult to achieve with other shared boat tours.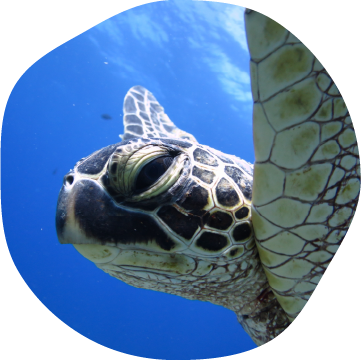 Point 3
99% chance of encountering sea turtles while snorkeling.
In Hawaii, the sea turtle is known as the guardian of the ocean that brings good luck. On this snorkeling tour, we will guide you to a spot where you have a 99% chance of encountering sea turtles. After the tour, we will give you an underwater photo that was taken by the instructor as a gift.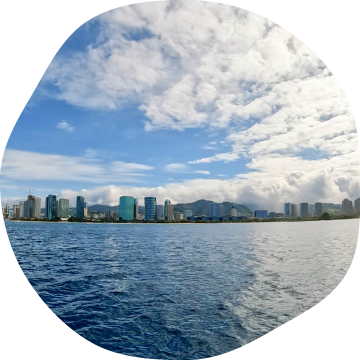 Point 4
You can participate on the day that you arrive in Hawaii!
Snorkeling experiences are available in the afternoon, so you can experience the day you arrive in Hawaii.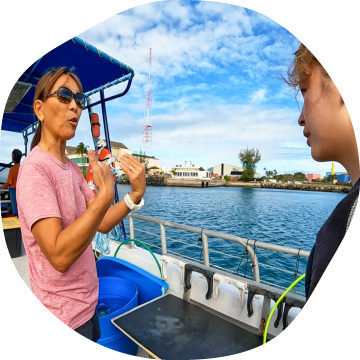 Point 5
You can charter a boat.
Boats can also be chartered for cruising, ash scattering, snorkeling and more. We will provide a place for you to create memories with your loved ones.