Last-Minute
Reservations
Accepted!
*Cancel up to 1pm 2 days before without any fees.
What Makes Breeze Hawaii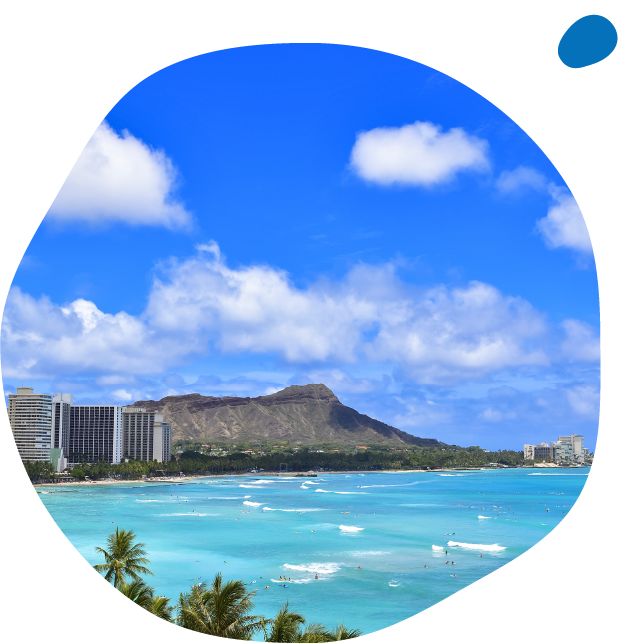 40 Years of Establishment!
A Highly Regarded and Experienced Marine Sports Shop
Established in August of 1983, Breeze Hawaii is a long-established diving shop that has been in business for over 40 years. We are committed to providing our divers and visiting tourists with unparalled, authentic and high quality experiences.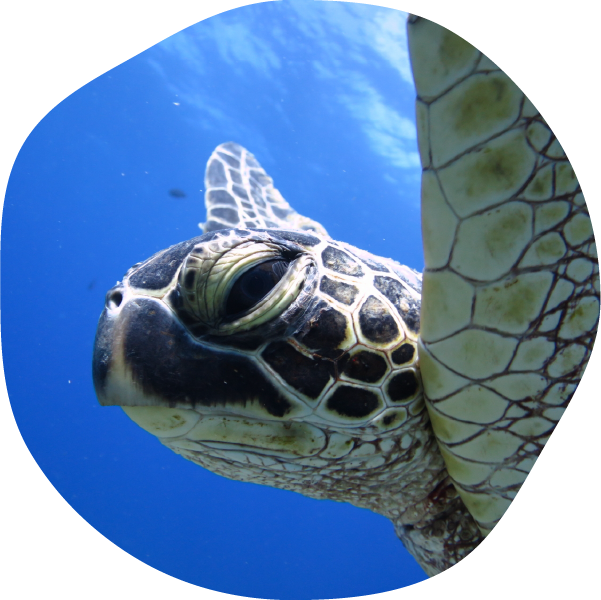 A Symbol of Happiness
99% Sea Turtle Encounter Rate
In Hawaii, the Sea turtle is known as the guardian of the sea that brings good luck. On our snorkeling tour, you have a 99% chance of encountering sea turtles!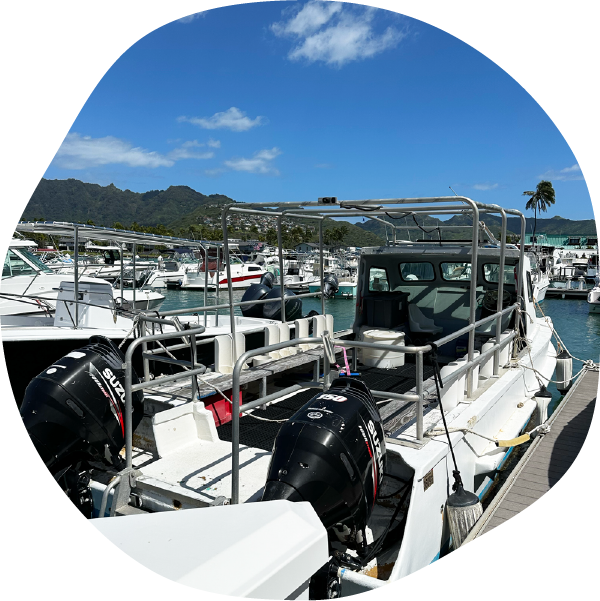 Delivering A Memorable Experience Tailored to Your Needs
Breeze Hawaii owns 3 boats and operates tours according to each customer's level and requests. We aim to fulfill each individual's needs to the best of our ability.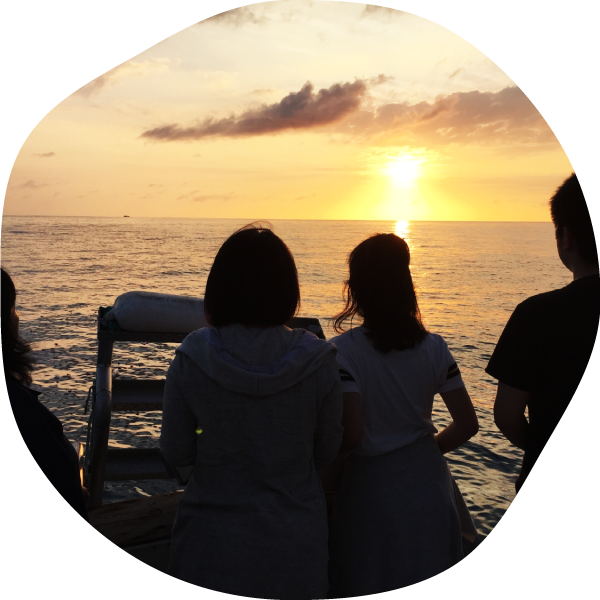 Charter a Boat
Charter our boats according to your preferences - whether it's for cruising, ash scattering, snorkeling or other activities. We would like to offer you a space to make wonderful memories.
Customer Reviews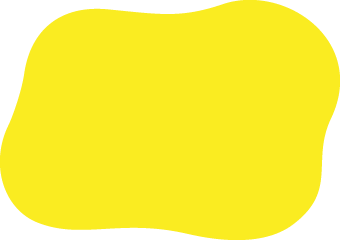 We were blessed with good weather and were able to see the beautiful Hawaiian horizon. We went out exactly at dusk so we were about to see the beautiful sunset. We went out for an hour, which was just the right amount of time, and I didn't get seasick. The sea breeze was a little chilly, so it might be a good idea to put on a jacket. The sunset was so beautiful.
# Sunset Cruise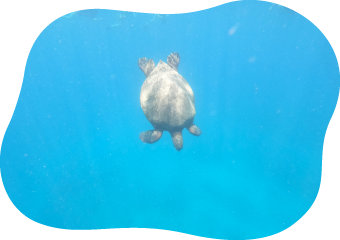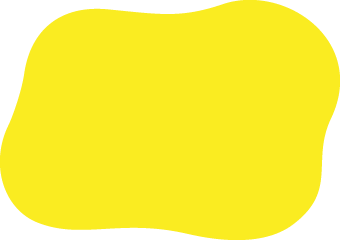 Our experience with the staff's support was exceptionally smooth. Although we were new to snorkeling, our instructors were able to guide us thoroughly. Thanks to the staff, we were able to see many sea turtles and fish making this a memorable experience. I highly recommend this tour.
# Sea Turtle Snorkeling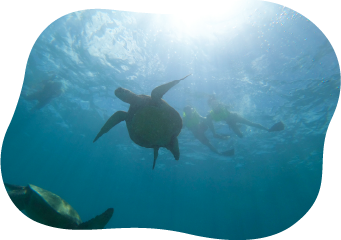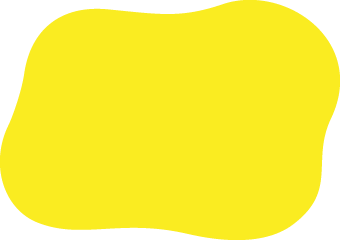 I participated on this tour during my honeymoon. I saw way more sea turtles and fish than I expected.The staff took a lot of underwater photos and we were able to receive the photo data on the spot. Both of the staff that helped us were kind and friendly, so I was able to have a lot of fun without being too nervous.
# Sea Turtle Snorkeling
Introducing our Staff
Meet our experienced instructors who will help guide you through the world underwater.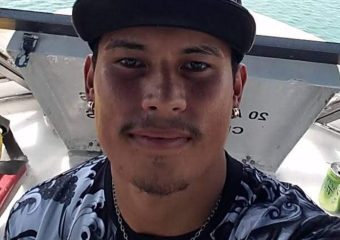 Johnny
PADI Divemaster
Cool and very popular! I love Japan! I also love Japanese animation!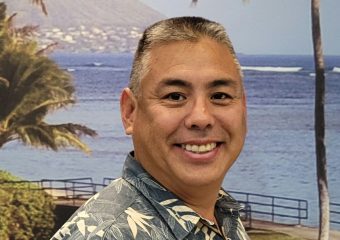 Dan
PADI Instructor
Born and raised in Hawaii, Dan is a devoted husband, and a passion for the ocean, he loves to spend his free time diving and skin diving with his wife.he grew up locally in Hawaii, so you may ask him a lot of questions besides diving!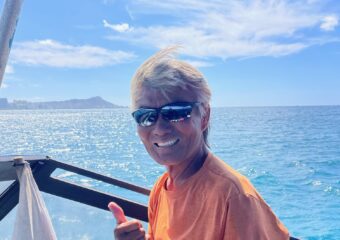 Hideki
PADI Course Director/Captain
Hideki is our No.1 instructor, you may even need to wait in line to book him! Reserve today discover why. A course director since 1988, his expertise is unparalleled. His in-depth knowledge about the ocean, marine life, and diving makes him Hawaii's top instructor.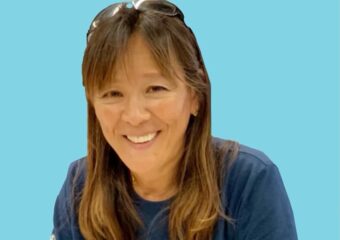 Ritsuko
PADI Course Director
Introducing our beautiful sweet-toothed instructor Ritsuko! She is a top-ranked diver with over 20 years of experience as a course director. She is known for her kind and thorough teaching style. Offerings of sweets are highly recommended when diving with her.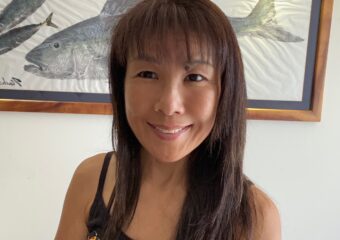 Yuki
PADI Instructor
A Breeze Hawaii Graduate! She will help you gain confidence and enthusiasm on our tours. Let her enhance your Hawaiian diving experience, adding an extra splash of color to create vibrant and lasting memories!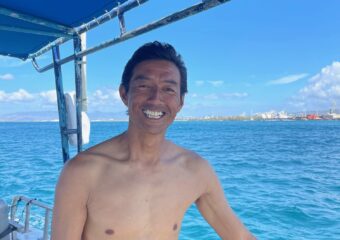 Yoshiro
PADI Instructor / Captain
Yoshiro, a specialist in the art of fun-diving. In 2010 he earned the prestigious title of US Coast Guard Boat Captain. He's not just a reliable captain, but he's also a devoted father, doting on his adorable daughter with boundless love and care.
Our Boats
Benefit from our privately owned boat, offering exceptional flexibility to cater to your requests.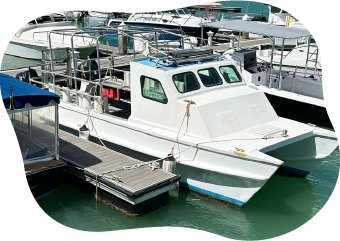 Scuba Cat
Location
・Hawaii Kai Near Hanauma Bay
Point
・A catamaran: with a total Length of 30ft, with a capacity of 6 people.
・It's a small ship, but the width is unexpectedly wide and roomy
・Attached canopy to block the sunlight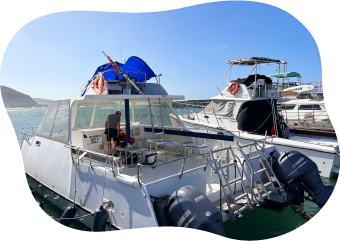 Melekai
Location
・Kewalo Harbor near Waikiki
Point
・The total length is about 32ft, which can hold up to 30 people according to the US Coast Guard specifications
・It is a stable and safe catamaran
・Complete with a roof and restroom
・There is a large space where you can relax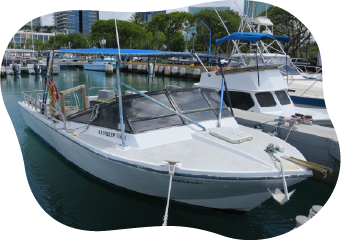 Musashi
Location
・Kewalo Harbor near Waikiki
Point
・Total length 30ft, which can hold up to 20 people according to the US Coast Guard specification, but most boats operate with 15 people or less to allow for some flexibility
・Wide boat, suitable for diving
・You can spend the day comfortably even during the hottest days thanks to our rooftop.